---
---
WE LOVE SEWING
DROP-IN or CALL US
HOURS OF
OPERATION
Monday to Saturday
9:30am-5:30pm
Sundays
12:00pm-4:00pm




LOCAL BED & BREAKFASTS
These are just a couple of the great bed & breakfast sites available in Nanaimo. What better way to experience a retreat than staying in a home where you're welcomed as a sewer and then attend your classes at Snip & Stitch near by.
---
Island View Bed & Breakfast
5391 Entwhistle
Nanaimo
$50 a Night
Darlene Dillon, 250-758-5536
Lynburn Estates Bed & Breakfast
2561 Lynburn Crescent
Nanaimo
$85 a Night
Carol & Ron Walker, 250-756-1949
medmans2@shaw.ca
MGM Bed & Breakfast
4950 Fillinger Cr.
Nanaimo
Marilyn & Glenn, 250-729-7249
mgmbandb@shaw.ca
Unless otherwise credited this website and it's contents are
© 2016 Snip & Stitch Sewing Centre Ltd.
This site is maintained by
Snip & Stitch
, if any problems please contact!
---
---
---
---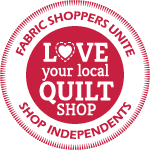 ---