---
---
WE LOVE SEWING
DROP-IN or CALL US
HOURS OF
OPERATION
Monday to Saturday
9:30am-5:30pm
Sundays
12:00pm-4:00pm




Class Schedule
Four times a year (at least) Snip & Stitch puts out a new class schedule. You'll find all kinds of sewing classes for quilting, garment sewing, machine embroidery classes, machine embroidery software classes and much more!
CLASS SUPPLY LISTS
Classroom Policies for every class *Please Read*

If the class you are registered for isn't listed here please check with the store to see if it needs a class supply list or not. Thank you!
Spring Fling 2019 Classes
Garment Sewing
Garment Sewer's Club
Jalie # 3887 Clara Leggings
Jalie Sewing, Pick Your Project Retreat
Winter Garment Boot Camp Retreat
Handi Quilter Ruler of the Month Club #4
Today's Fit Patterns by Sandra Betzina Retreat
Garment Sewer's Bootcamp Retreat
Seam Finishing Know-How
Master 4 Basic Zippers
Tips for Sewing Garments with Double Gauze

Spring Fling 2019 Classes
Serger Classes
Spring Fling 2019 Classes
Quilting: Ruler Work
Westalee Quilt As You Go Ruler Work Sampler
Westalee Ruler Club; Make Your Rulers Work for You Lecture & DEMO
New 2 Day Ruler Work Retreat

Spring Fling 2019 Classes
Quilting
Introduction to Free Motion Feather Quilting
Machine Quilter's 2 Day Retreat
How to Make a Jelly Roll Rug DEMO
Exploring Beautiful Borders Using Your Walking Foot
Free Motion Quilting For Beginners
Sew You Can Sewing/Quilting Studio
Take the Mystery Out of Threads DEMO
Daytime U.F.O.
All Day U.F.O.
U.F.O.
A Mother's Day to Remember "All Day UFO" Extravaganza
Two Day U.F.O. Retreat "Special Summer Pricing"

Spring Fling 2019 Classes
Software, Machine Techniques, & Maximizing Your Machine
The Maker's Club: Quilted Machine Mat & Caddie 2 Day Retreat
Summer Rose 3 Day Retreat
The Maker's Club: Embroidered Zipper Pouches
Using Your Bernina BSR: Free Motion Quilted Placemat
The Maker's Club: Forest Friends Embroidered Tea Towels

My Enchanted Garden Wall Hanging
Machine Embroidery Software Cafe
Jo's Floral Album for Machine Embroiderers
Petula Wall Hanging
2 Day Machine Embroidery Software Café Retreat
Hoopsisters 2018 Embroidablock Of The Month: Sisterhood Groups 1,2 & 3
Hoopsisters Fleur De Lis Embroidablock of the Month 2019
BERNINA New 5, 7, & 8 Series "Let's Get Started with Machine Embroidery"
Making the Most of Your Husqvarna Epic Club
BERNINA Creative Studio
The Applications Menu on Your Janome S7, S9, 9400, 12000

Special Guests
Ron Collins
3Day Sewing Retreat
Pattern Alterations
Jeans Retreat

Roberta Wynnyk from BERNINA
IMPORTANT INFORMATION
Are you having trouble receiving our Class Schedule, or Web Blasts?

Our newsletter and class schedule are in .pdf format. When the file opens use the plus (+) sign on your viewer to make the document larger or the minus (-) sign to make it smaller. Then use the hand to move the page around. The file is meant to be printed double sided on 8.5" x 14" paper so it may seem like some of the pages are out of order. The number printed on the bottom of each page is the correct order.
Also, these are generally large files and may take some time to download on slower computers and/or with slower internet connection speeds. We apologize for any inconvenience this may cause you. We invite you to come in to the store to get your very own printed copy.
If you're having trouble viewing our Web Blasts we try to keep the most current version on our main page as a link. Click there and have a look.
---
Sign up for our newsletter to receive all the latest news From Snip & Stitch including the latest Class Schedules.

Unless otherwise credited this website and its contents are
© 2019 Snip & Stitch Sewing Centre Ltd.
This site is maintained by
Snip & Stitch
, if any problems please contact!
---
---
---
---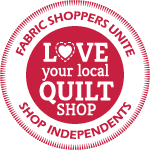 ---