---
---
WE LOVE SEWING
DROP-IN or CALL US
HOURS OF
OPERATION
Monday to Saturday
9:30am-5:30pm
Sundays
12:00pm-4:00pm




The History of Snip & Stitch
Since 1964 Snip & Stitch has been inspiring and instructing sewers from all over Vancouver Island and beyond. Here is a brief history of the store.
---
We have grown, matured and changed in so many ways since 2006. Kathy & Perry bought Snip & Stitch Sewing Centre Ltd. from Betty and Neil MacLean that year after Kathy had worked for Betty for 17 years.
Snip & stitch started its life as a mainly garment sewing store in Harbour Park Mall (currently Port Place Shopping Centre). Later they made the move to a bigger and busier store in Woodgrove Centre where they would build the business into a sewing machine, garment sewing and quilting store offering many beginner to advanced sewing classes. The Norwell Drive location became the flagship store and it was eventually decided to close the Woodgrove store in favour of a place where they could set their own hours and hammer their own nails in the walls.
Today, we all love to work with and show off the latest fabrics, notions, books and patterns for quilting and garment sewing. We offer a full range of classes for sewing, quilting and embroidery enthusiasts (from beginner to advanced). Don't forget the free lessons on machines purchased from our store.
To our Customers,
You have all been my guiding force and thanks to you we're heading in the right direction. Be inspired and come see what we are all about.
Discover the world of sewing at Snip & Stitch Sewing Centre.
Happy Sewing!
Unless otherwise credited this website and its contents are
© 2016 Snip & Stitch Sewing Centre Ltd.
This site is maintained by
Snip & Stitch
, if any problems please contact!
---
---
---
---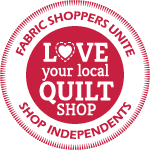 ---